If you like keeping up with celebrities, this is the perfect little update for you. Here's a list of the celebrities whose due dates are quickly approaching!
Maya Rudolph is expecting her second child with partner, Paul Thomas Anderson, this month. The sex of the baby is unknown, but he or she will be joining big sister, Pearl, who is 4.
Judy Reyes is expecting her daughter on November 30th. Reyes has dealt with morning sickness in the first trimester, but has been enjoying pregnancy ever since.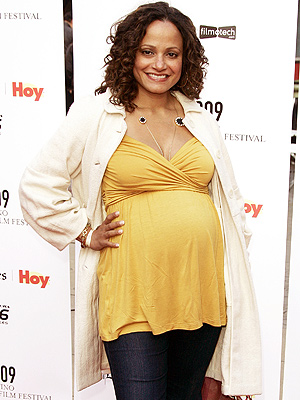 And closing out 2009, these celebrities are due in December:
Gisele Bundchen – due mid-December
Leelee Sobieski
Kendra Wilkinson – due Dec. 12th
Arianne Zucker – due Dec. 16th
Kourtney Kardashian
For these moms-to-be, pregnancy is something you must embrace. If I were them, I'd hope to have the nursery completely furnished and everything ready to go. Before they know it, those little ones will be warming their hearts during this cold, winter season.